Sale!
[Made For Drinkers] Vacuum Wine Stopper Set / Prolong your wine by 7 to 10 days after opening
The Wine Saver is a vacuum pump which extracts the air from an opened bottle and reseals it with a reusable rubber stopper.
It slows down the oxidation process and keeps the wine fresh for 7 to 10 days.
Ergonomically designed handle ensures comfortable, slip-free use
works with both red and white wines
Pump removes air from the bottle of wine, and the rubber stopper seals the bottle
Re-usable; hand wash only.
Comes in a packaging gift box
Includes
1 stainless steel pump
2 airtight stoppers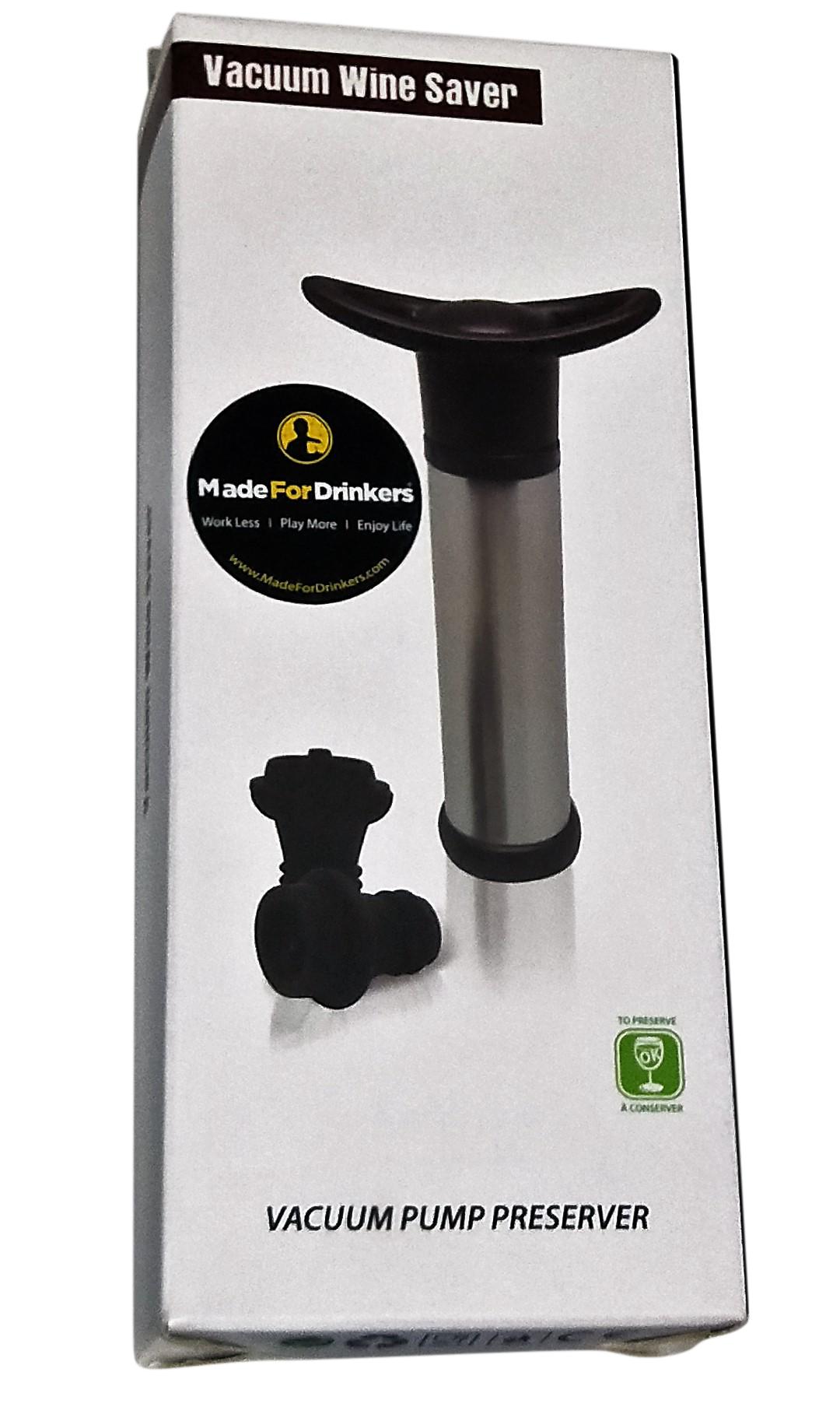 Shipping calculated at checkout
60 in stock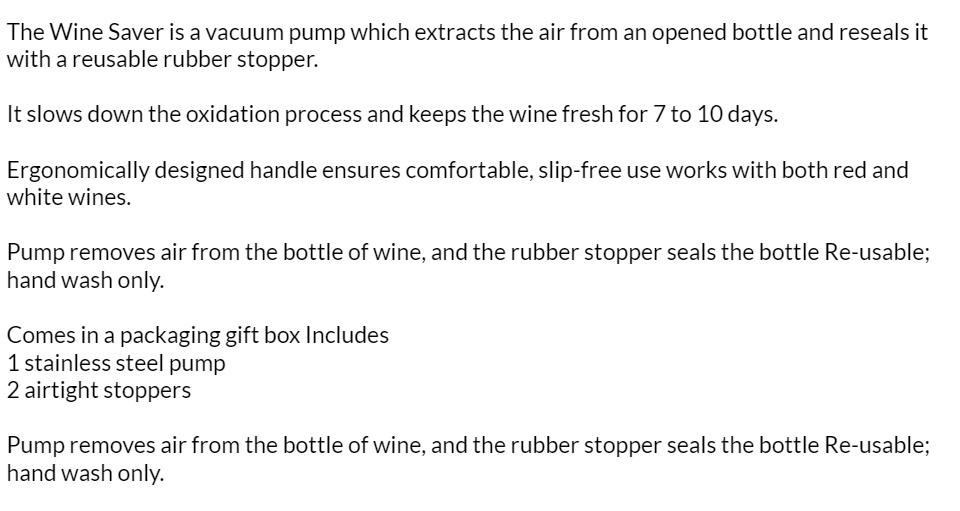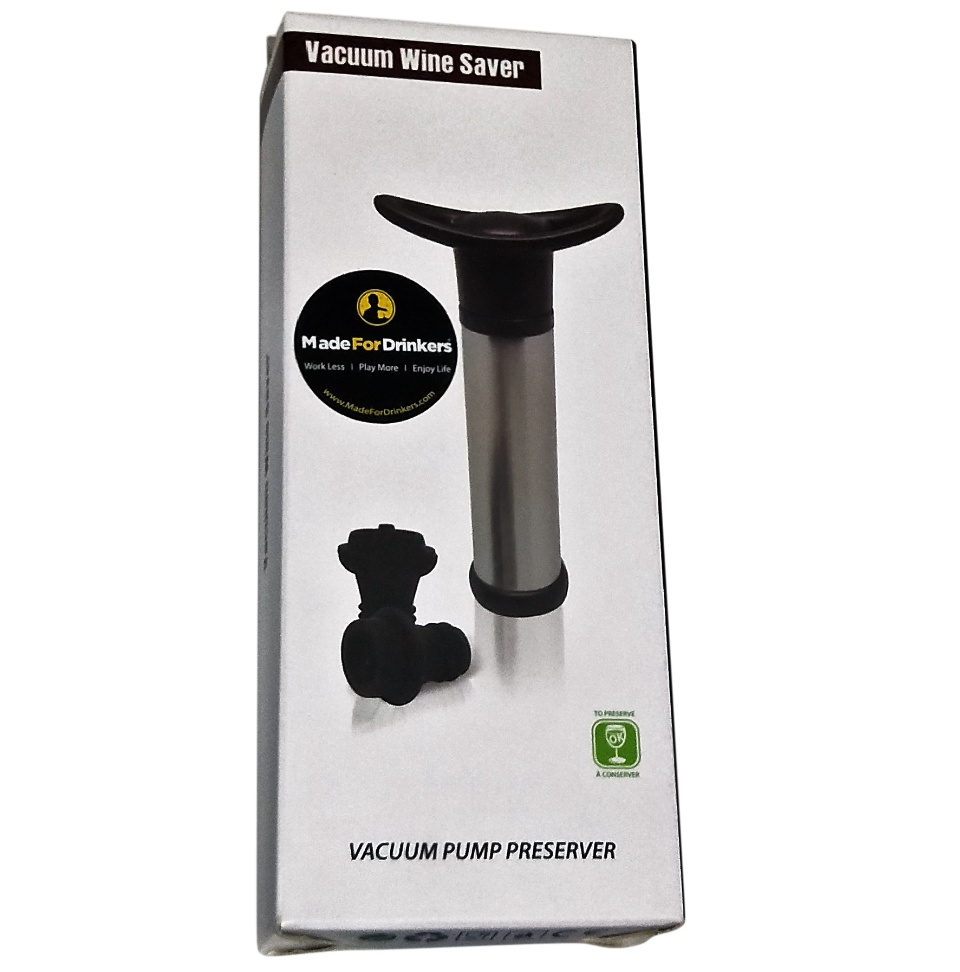 Additional information
| | |
| --- | --- |
| Weight | 0.6 kg |
| Dimensions | 15.00 × 10.00 × 4.00 cm |
| video | 30003066547 |
| brand | madefordrinkers |
| model | vacuum stopper set |
| warranty_type | no warranty |
| source | asc |